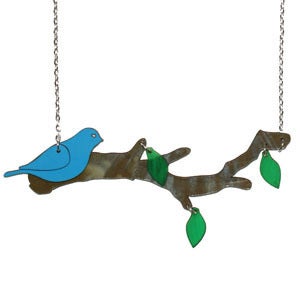 $

27.99
Bird on a tree branch Shaped Necklace cut out of recycled BROWN, BLUE and GREEN COLOURED vinyl records!
Each piece of VLING jewelry is made out of recycled vinyl records! Now you can wear your music!
Each piece is one of a kind due to the random nature of the grooves found in each record.
Approx. 4" across.